Here are my top recommended web hosting companies:
1&1 Internet
I recently subscribed to one of 1&1's hosting plans as their deal just seemed too good to be true, and it needed checking out carefully.
After almost two years with them I have to say that I am a convert to their system.
Firstly I thought that not having separate cPanel admin areas for each domain would be a bind, but the exact opposite is what I am finding. Every domain, email account and database available from one admin area is proving to be so easy to use that I am wishing that I had found them earlier.
Also the sites that I have hosted with them are blisteringly fast, puts my other hosts to shame in some respects.
Check them out for yourself, I think you may be impressed!
*** Recommended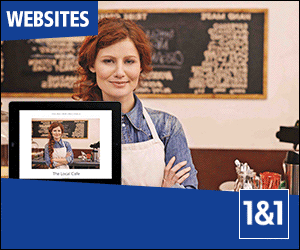 ====================================================
Hostgator
Hostgator is a company that has provided the very best quality with excellent reliability and service for many years.
The feature list is long and contains everything that most people will ever need in a hosting package.
Personally I have around eighty sites hosted with Hostgator and the service received over the past five years has been absolutely top class. Very knowledgeable support staff, though I have only used them half a dozen times in five years, great prices, and superb reliability.
***** Highly Recommended
====================================================
My very personal recommendation for using any of the hosting companies listed here is for you to register your domain name separately from the hosting provider, and simply update the nameserver information to point to your new hosting (very simply done).
This allows you to EASILY change hosts if you ever find the service doesn't meet your requirements, and also makes it easier if you ever sell the domain as you will have full control over the administration of your domain.
To register a domain name you will find prices starting from $7.99 at Namecheap HERE
I have around eighty sites registered with Namecheap and over the years can truthfully say that they haven't let me down once. Definitely a Top Pick
If you aren't bothered about the same company registering your domain name AND hosting your website then simply order a domain when you order the hosting.
You can check if your domain name is available here: